A graduate of Carnegie-Mellon University School of Drama, Ms. Dolan began her writing/producing career in the New York theatre world. In the late 80's she mounted productions of her one-act series In Sickness And In Health at the Actors Information Project in Manhattan, and then her full-length play Gratitudes at Saint Paul's at Lincoln Center in Manhattan as well. Both productions were extremely well received by audiences and critics alike.
Moving to Los Angeles, she made her transition from theatre to television, film and multi-media production. She worked on popular situation comedies such as Foley Square, Van Dyke, and most recently, Los Beltran an award-winning Spanish language comedy for Sony/Telemundo. For television her credits also include several movies-of-the-week for NBC, including A Family For Joe starring the late Robert Mitchum, as well as original series pilots, By Mutual Agreement and Beneath The News.
In 2001, she and her writer/director husband, Luis Remesar, formed Coyote Pass Productions with the intention of producing all forms of media, including expanding into the independent film world. Their credits include the award-winning short film Out Of Order, nationally running commercials/PSA's, and the critically well-received documentary Regreso (Going Back).
Currently, Luis and Beth produce the popular weekly podcast Being Deliberately on BlogTalk Radio, a program featuring the stories of inspired people doing inspiring things in the world.

http://www.blogtalkradio.com/being-deliberately
---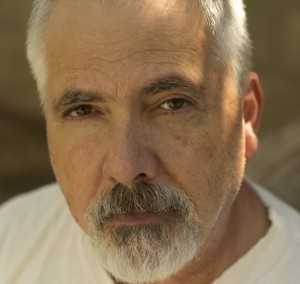 Luis Remesar – Director/Producer
Luis, a native of Havana, Cuba, is a graduate of Columbia University where he studied under both Andrew Sarris and Milos Forman. He began his directing career on the New York stage heading productions at the Provincetown Playhouse, The Fourth Wall Repertory Company and the No Smoking Playhouse, as well as Lincoln Center. Moving to Los Angeles, Luis continued his theatrical involvement by directing at the renown Groundlings Theater, as well as the Tiffany, while expanding his efforts into film and television. His television directing credits, among others, include The Robert Clary Show, The Judge and JTN News, as well as pilots for both Koda Productions and Oakridge Productions. Luis is also a WGA writer and served as a staff writer on the Sony/Telemundo hit series Los Beltran for two seasons.
Luis served as Director of Television Production at Media One Television in Hollywood for over six years, and he's a certified Avid, Media 100 and Final Cut Pro editor and instructor. He's also a founding member of the Los Angeles Final Cut Pro Users Group. Luis has worked as an producer/editor for Galan Enterprises, Telemundo and Fox. His freelance clients include Pepsi, American Lung Association, Donovan Casting and Body by Jake.
Luis has been honored by the Los Angeles City Council for his short film Out Of Order. And his bi-lingual public service announcement, Nobody Likes To Kiss An Ashtray, produced by his production company, Coyote Pass Productions, for the American Lung Association, won an International ACE award of merit, and to this day, continues to air domestically in both English and Spanish. His documentary,  Regreso (Going Back) world-premiered at the Santa Barbara International Film Festival to standing ovations. Luis has been a faculty member at the Screen Actors Guild Conservatory in New York City, as well as the film and television department at UCLA.
---
Sheila Higgins – Editor/Producer
Sheila Higgins is a storyteller at heart and has worked in multiple media genres as a producer, director, editor and videographer. She's worked at E! Entertainment Television as a videographer and then producer on such shows as: Talk Soup, Behind The Scenes, Extreme Closeup, The Gossip Show, FYE, Casey's Top Ten, and E! True Hollywood Stories. As well as the Oscars, Emmys, and the Golden Globes.
She's also worked as an editor for Tribune/ktla News and Special Projects where she won awards from the Greater Los Angeles Press Club as well as a telly. She's also been nominated for an emmy.
As Director/Co-Producer/Editor she worked for Fit-TV Network, on the Healthy Living series. She also created, produced, directed and edited the documentary The Making Of A professional League for Body By Jake Ent./Fox Television, that went behind the scenes to follow the creation of a new professional sport league, Major League Lacrosse.
As Producer and Editor, Ms. Higgins has been working with All Out Films/ Standout Productions on various stand up comedy specials for the Showtime Network as well as MTV's Logo Network that included the One Night Comedy Standup comedy series.
Although Sheila is passionate about all she works on it's the documentary realm where she can fully explore her storytelling prowess: Our Story, Kids Get Cancer Too –  Seeing Is Believing; The Inspiring Story Of Rwanda – The Passion To Play, One Player's Story and Singing Funny.
Ms. Higgins is grateful for all her experiences in film, television, documentaries, videos and web series, and is always looking for the next adventure.
---
Why are we the team to tell this story?
1)    We have extensive experience in all areas of production and delivery, including several full-length documentaries.
2)    We are civilians who have an unbridled passion for this subject and see it as our way of being of service.
3)    We all have personal experience with loved ones, witnessing the impact the military path and combat experience has on lives.
4)    We have ready access to these stories having cultivated the requisite trust.
In addition to our veterans and their families, we've just recently received Dr. Jonathan Shay's and Dr. Mark Russell's eager agreements to participate as some of the main voices in our film. A VA psychiatrist for over 20 years, Dr. Shay is one of the most passionate and well respected advocates for veterans injured with combat-related psychological trauma. Dr. Russell is a 25 year veteran and former Navy Clinical Psychologist specializing in combat trauma and the founder of the  Institute of War Stress Injuries, Recovery, and Social Justice at Antioch University in Seattle, WA.
Here's Dr. Shay's recent appearance on our podcast Being Deliberately: 
Here's Dr. Russell's recent appearance on our podcast Being Deliberately: 
---