Fund Raising/Distribution
Distribution/Marketing Strategy:
Our distribution strategy involves a multi-pronged approach to which we've allocated $50,000 in our production budget in order to engage a consulting service such as Paradigm Consulting to help us develop and implement a detailed plan which will include:
1) Film Festivals – We will create exposure for Stranger At Home through screenings at major festivals with an eye to engaging a reputable distributor. Targeted festivals will include:
Premier: Sundance, Toronto, SXSW, Tribeca, Los Angeles
Documentary: Hot Docs, Silver Docs, Full Frame
International: IFDA, Berlin, Amsterdam, Sheffield, Copenhagen
Others include: GI Film, Awareness Film, Santa Barbara
2) Private Screenings – We also intend private screenings of Stranger At Home in a double-feature presentation with Jon Huston's Let There Be Light in targeted American Legions, colleges and veteran-advocacy community forums nationally.
3) Independent Theatrical Distribution – We will engage and work with one or several companies such as Abramorama, Truly Indie, Balcony Releasing and Gathr Films to set up screenings in theaters across the country.
4) Television ­– We intend to mount a direct marketing campaign, after or in lieu of theatrical distribution, to television outlets such as The History and Discovery Channels as well a streaming services like Netflix and Hulu.
5) Educational Release – This film will be sold to colleges and universities. We will target the following departments; History, Neurology, Communications, Disabilities Studies, Film, Gender Studies, Health, Life Sciences, Medicine, Sociology and Social Welfare.
6) Digital Download – We will work with established companies like vimeo.com, vhx.tv, chill.com and cinedigm.com as distributors in this realm.
7) Retail DVD – We also believe this will fit with the shoppers of Costco and Wal-Mart because just about everyone in the U.S. has been touched by this subject matter – has known or knows a veteran.
Audience:
The audience for Stranger At Home is very similar to that of the highly successful, award-winning documentary The Invisible War, which has been lauded by advocates, lawmakers, and journalists for its influence on government policies to reduce the prevalence of rape in the armed forces.
Breakdown of our primary audience: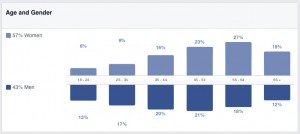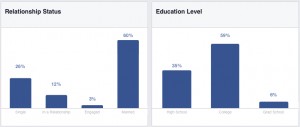 Our primary target audience is women and men 35–65+, married, college educated, with a proclivity towards community awareness and social responsibility.
Secondarily, we're targeting military personnel, both active duty and veterans, and their families as well as those civilians participating in NGOs advocating for veteran-related causes.
Audience Engagement and Social Impact:
Our intention in the making of Stranger At Home is to give exposure to this epidemic and move people to be of-service, in any way they can.
While there are numerous service organizations including the VA offering some programs and localized remedies, there's no national effort to devote funds and resources to creating of a Mental Health Corps in the military and establishing an urgently needed re-entry program for our service men and women.
Our intent is that Stranger At Home reaches into the audience's heart and compassionately moves every one of us to a measure of personal responsibility for this tragedy. We aim to raise the national conversation to a new level; to involve corporations, the government/military and non-profit service organizations in a discussion about real solutions for these veterans and their families; to mobilize our civilian population into putting pressure on our elected representative to enact legislation that truly "honors our troops".
Thus far we've made great strides into the veteran as well as the mental health communities, having gained the trust and support of many individuals and organizations such as Wellness Works, The Soldiers' Project, Not On my Watch, The EEG Institute, The Soldiers' House, National Alliance of Mental Illness, Mindful Warrior, Institute of War Stress Injuries, Recovery and Social Justice, Dr. Mark Russell, Dr. Charles Figley, Dr. Constance Scharff and Dr. Jonathan Shay to name but a few.
Financial Information:
Budget Summary*:
Research/Development
$25,145
Pre-Production/Production
$302,149
Post-Production
$166,840
Distribution
$28,665
Grand Total
$522,799
*Detailed budget available on request
Fundraising Strategy:
Our strategy for raising funds includes the following approaches:
Crowd Funding – To date we've raised $23,904 through IndieGoGo as well as from direct contributions on our website http://strangerathome.org, which we continue to promote through our social media pages and monthly newsletter.
Grants – Film specific, corporate and foundations.
Production Partnerships like ITVS, Nexflix, Hulu, HBO, Showtime and so on.
Funding to date:
Source
Amount
Status
Crowd Funding
$23,904

– –

Secured

ongoing through website

Roy Dean Spring Grant
$3,500
In Process
IDA Enterprise Fund
$100,000
In Process
ITVS
$350,000
In Process
Sundance
$350,000
In Process
All monies – contributions as well as returns – are being administrated by our non-profit fiscal sponsor, From The Heart Productions.From The Heart Prods.
1455 Mandalay Beach Road
Oxnard, California 93035-2845
http://fromtheheartproductions.com